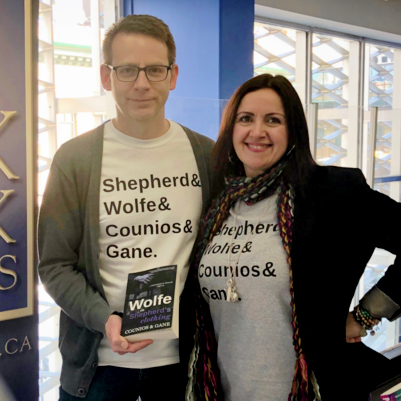 Local award-winning authors Angie Counios & David Gane chat with Sarah Pitman about their process, books, screenplays, and future projects!
David Gane is Regina Public Library's Writer-in-Residence and hosted a weekly screenplay analysis in RPL Film Theatre in February.
For more information on Counios & Gane, as well as their books, check out couniosandgane.com!