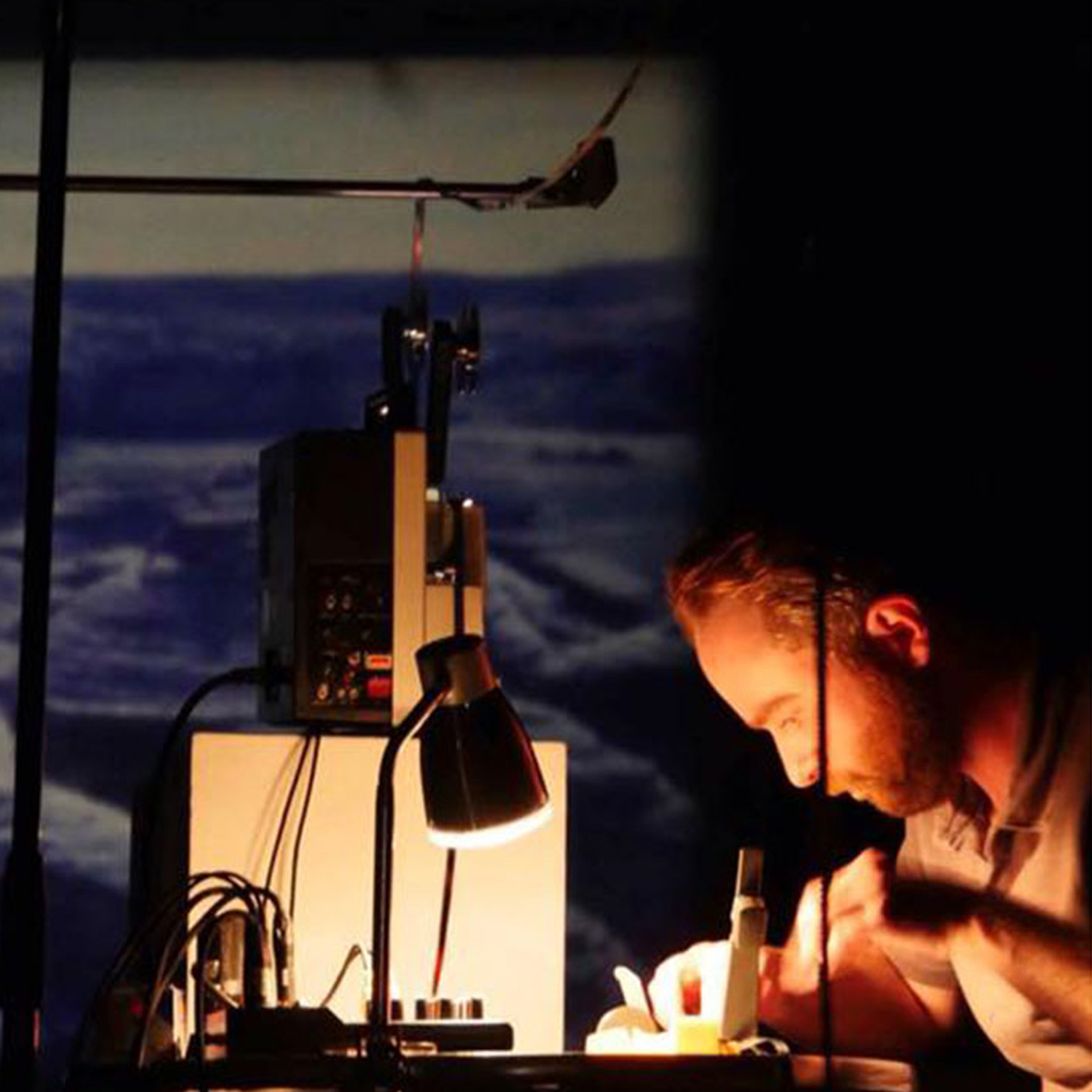 In this episode, Eric Hill (Coordinator of Collections and Digital Engagement at Dunlop Art Gallery) chats with experimental filmmaker and expanded cinema artist Kyle Whitehead about his work, screening and performance in RPL Film Theatre, and workshop in Central Library's Digital Media Studio.
Kyle Whitehead's films, moving image installations, and projection performances explore the elasticity of space and light, utilizing analog and digital technologies alike. His work uses mostly 16mm and Super 8 films as well as improvised live-cinema techniques.
In his workshop, participants learned ways to build and customize their own light-controlled synthesizers to be used with projected film images, or any other light source. Kyle Whitehead's expanded-cinema performance works Draft for a Scenario and Circles of Confusion both use different approaches for creating generative soundscapes from analogue Super 8 film projections.